STAND OUT AMONGST THE CROWD, OR BE AN AVERAGE SUPPLIER LIKE YOUR COMPETITORS
With the ever-increasing need for energy and water resources, the global piping industry is growing rapidly. The demand for high-quality glass-reinforced plastic (GRP) piping has shown an upward trend in recent years. In 2017, the global GRP pipe market size was valued at USD 5.8 billion and forecasted to reach USD 8 billion by 2024, according to a new research report by Global Market Insights, Inc.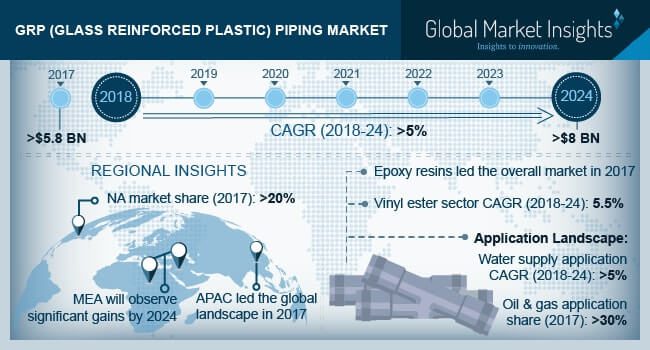 Rising demand for high strength, durable, and lightweight pipelines for water, wastewater, and chemical supply for industrial applications is expected to drive the industry growth over the forecast period.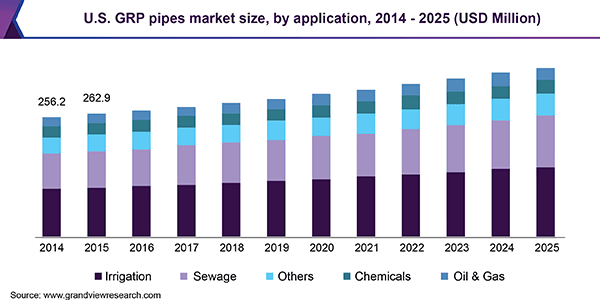 As we can see, the GRP market is encouraging, but there is no room for mistakes. After many years of experience in the field, with over 40 CFW plants in many countries, I can confidently say that the difference between success and failure does not only depend on a single decision. It depends on a series of correct decisions taken in a targeted manner and at various stages. These decisions have to be made in the right sequence, always bearing in mind the final objectives that you want to achieve.
You need to know that at present, half of the entrepreneurs involved in the production of GRP pipes are not able to sell at levels that are equal or superior to their original objectives.
Unfortunately, this is happening because they own a CFW plant that does not allow them to be competitive, due to the following:
elevated scrap during production and the impossibility to reduce it;
inaccurate raw material dosing;
unoptimized production processes.
With such initial conditions, you certainly cannot achieve the expected cost targets. But if you address the matter with an analytical approach, step by step, you can enjoy millions of dollars in profits by merely overcoming these obstacles.
Which steps do you need to take to be sure that you will achieve your objective?
Steps to achieve your objective
Here are some suggestions that will guide you during the first step. First, you must analyse and fully understand the market in which you operate. That is the civil infrastructure market, the industrial market, the marine market or the oil and gas market, or a combination of the above. Market analysis will help you understand the required product and choose the right production system.
The complete analytical process that you will need to go through for that market must include the following important aspects:
Design and engineering;
Raw material selection, sourcing and approvals;
Manufacturing process;
Plant installation and logistics;
Short- and long-term product testing and certification;
Delivery, packing and transportation;
Installation and field testing.
During this evaluation process, you will find out that there are many variables. As I said before, only if you take the correct decisions during each phase, in the right sequence, will you obtain the perfect result.
Data-driven, analytical methodology
Now, you are probably thinking "easier said than done".
Well, not really. It is easily done if you have a clear, data-driven, analytical methodology that helps you during the entire process and the production equipment is geared to capture all the required data, to apply the method.
All this is included in Topfibra's scope of supply. If you intend to maximize your return on investment in the composites market utilizing a filament winding technology, and you want all the necessary elements to evaluate every phase of the decision chain accurately, then it's time you get in touch with us.
Together we will clear your initial doubts on all the issues mentioned above before you make the next move, to avoid putting the entire investment in a high risk of failure situation.
To rapidly book an appointment, all you need to do is to click on the button below and follow some simple steps.
How good is your Return Of Investment For The Filament Winding Industry? If it is not good at all, read this article.